REGISTER NOW
Mackenzie Wayne is your optimum recruitment solution
Specialising in the Technology, SAP, Sales & Marketing sectors for a global market
REGISTER NOW
Candidate Services
From identifying opportunities to the interview process, candidates receive the guidance and support to achieve their goals and obtain their ideal position.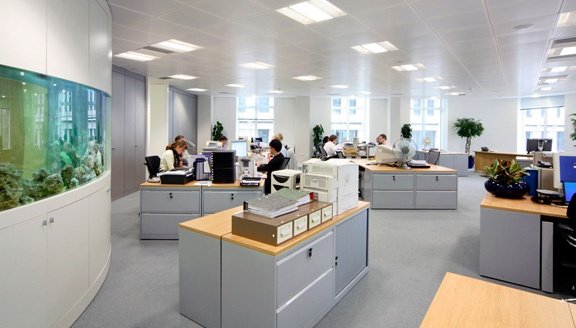 Client Services
From headhunting to discovering the next generation of talent, Mackenzie Wayne seeks the very best candidate for vacant positions.
Markets and Territories
We operate throughout the UK and globally in the Technology, SAP, Sales & Marketing sectors focusing on a wide range of clients, including a number of Top Tier and Mid-Level Consultancies plus End-Users.
During my deliberations as to whether to make a move to a new permanent role the Mackenzie Wayne Recruitment Consultant was a great sounding board, giving good reasoning and advice to guide my ultimate decision. I appreciate his patience and professionalism together with his honesty. Whether you are wanting to move roles or whether you are recruiting I would recommend a conversation with a Mackenzie Wayne Recruitment Consultant.
The Mackenzie Wayne Recruitment Consultant is a very professional and helpful recruiter, he answered all my questions and made the process easy. He constantly supported me from the time of application to the time I secured the role.
I would recommend the Mackenzie Wayne Recruitment Consultant for anyone looking for a role in the IT industry.
The Mackenzie Wayne Recruitment Consultant has been instrumental in partnering with our different businesses within this Global Financial Software Organisation to support our people growth on both a domestic and international fronts. He is excellent at understanding our requirements and our industry to introduce us some exceptionally talented people. It was a pleasure to work with The Mackenzie Wayne Recruitment Consultant and would welcome the opportunity to work with him again should the opportunity present itself. With no hesitation, I highly recommend his advisory and consulting recruitment services
Professional and honest recruiter! A rare find I believe. The Mackenzie Wayne Recruitment Consultant found the perfect role for me, no nonsense, no games, he was up front about the process and very transparent about all the communications between himself and his client. I would have absolutely no hesitation in recommending him to any future job hunters. Five stars!
I had pretty much lost faith in the sector until my Mackenzie Wayne Recruitment Consultant got involved with a job I had applied for. They have restored my faith in the process and in recruitment consultants. Friendly, knowledgeable and always positive.
"You don't have to give me a recommendation", tells you all you need to know about a guy who aided me in my job search over the Christmas Break 2013. However he first contacted me regarding a role a top company in London and he has been fantastic with me. Bucking the trend most associated with recruiters, The Mackenzie Wayne Recruitment Consultant actually read my CV and his manner in which he has dealt with me via email and over the phone and his willingness to assist was outstanding. I highly recommend him!
A Mackenzie Wayne Recruitment Consultant was responsible for head-hunting me into my current organisation. As a highly experienced professional, he understood his brief extremely well and took time to learn if my goals and personality were similarly aligned. His personable style is very well balanced with pragmatism and well-judged discretion.
A Mackenzie Wayne Recruitment Consultant showed a high degree of professionalism in our dealings together. I came to know him as a reliable and personable partner, being able to put full reliance on his capabilities as a recruiter. This made the experience both successful and enjoyable.
My Mackenzie Wayne Recruitment Consultant provided high quality professional recruitment service by being able to identify and match candidate qualities to those of a business organisation's needs by looking (and seeing) beyond the cursory items as specified on a CV and a job spec. He also distinguished himself with his dedicated, punctual, pro-active and honest approach to the recruitment process.
A Mackenzie Wayne Recruitment consultant did a great job securing my current position for me. At the time I was busy with an SAP project go live, working overseas, so they arranged all the interviews and selection process to fit me. He has great knowledge of the SAP area, so was able to accurately match me to the opportunity and helped manage their expectations / demands on my time. Hope not to need his skills for quite some time to come, but if / when I do, he'll be the person I go to..